ELIZABETH NORTH
Elizabeth North will be at the forefront of innovation, bringing Australia's brightest minds to the biomedical and education precinct.
Spanning multiple ultra-modern buildings, it will sit conveniently adjacent to the future Parkville station.
This landmark 70,000sqm commercial and retail development draws on best-practice architecture, design and urban planning to provide global-leading organisations with innovative amenities.
Ground-floor retail with prominent Elizabeth Street frontage will serve the surrounding community and city – while the institutions and businesses based on-site will enjoy first-class facilities and city access.
Enquire Now

For Leasing Enquiries Contact:
Jennifer Tai 戴加雯 – 0422 224 030
Adam Lester – 0432 097 599
ADDRESS
611-697 Elizabeth Street, Melbourne
ARCHITECT
Gray Puksand & Cox Architecture
BUILDER
Probuild Construction
The first stage of Elizabeth North resides within and above the historic Melford Motors building.
The shortest in height, tower one will reach 9 levels and 2 basements and will be delivered in 2021. The ground floor and mezzanine level will be activated by retail, food and beverage spaces and collaborative facilities.
Tower One will be home to Melbourne City Toyota and Melbourne University's Trinity College vertical campus.
TENANT
Melbourne City Toyota
Melbourne University's Trinity College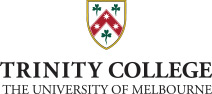 Tower Two is the second stage to be delivered at Elizabeth North and reaches 17 levels of world-class facilities and collaborative spaces.
This second stage will also include ground floor retail, food and beverage to integrate with the public foot traffic and provide an activated community for its tenants.
CSL has selected tower two as its new location for corporate headquarters and laboratories, further enhancing their connections within the biomedical and educational precinct.